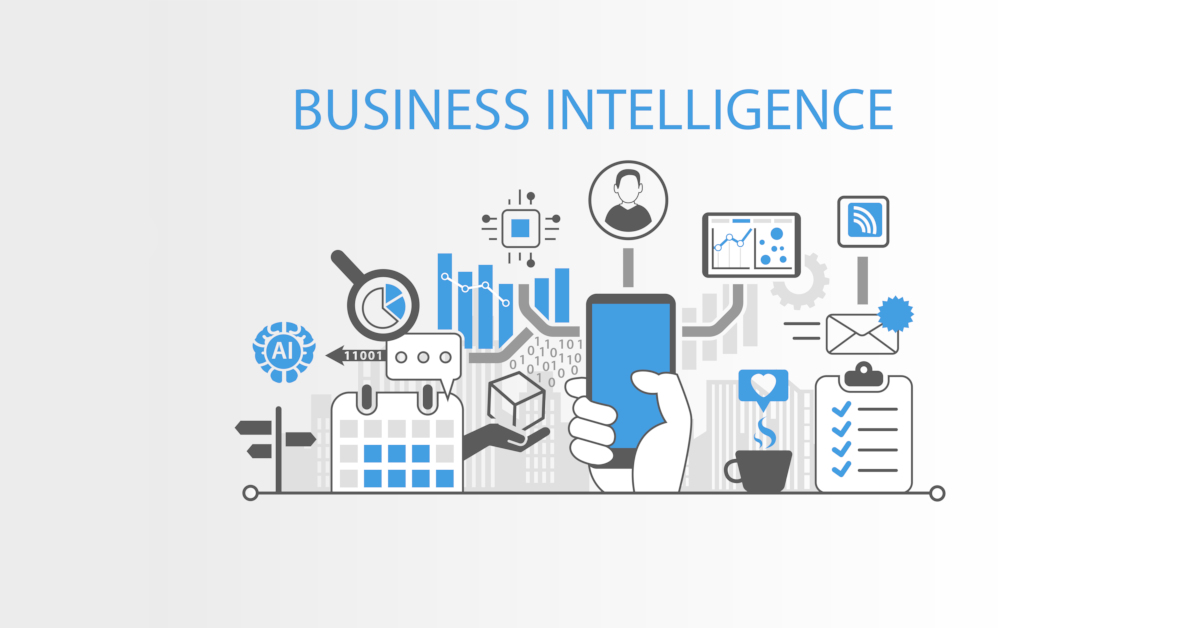 Posted by agrAdminEGG
On May 13, 2020
Introduction
Every day companies must make decisions that can result in a success or a failure, so the best thing is to make smart decisions! To do this, you have to base your plans on evidences, on useful information and on real trends; of course, this involves having a large amount of data… do you have it? You must know, however, that the data alone is not very useful until you can translate it into information. This is why, the business intelligence is the solution that's right for you and in this article we will explain why.
Know What to do with Your Data
The most common thing for a lot of companies is that they have data coming daily both from within the company and from outside – such as customers or market studies – but we are talking about raw data that does not necessarily allow to make any data-driven decision. Without proper data processing, analysis and interpretation, it is easy to make mistakes or come to partially incorrect conclusions.
Fortunately, today we have a lot of tools that allow us to speed up and optimize the decision-making process so that a company can improve in all strategic sectors. Thanks to business intelligence tools it is possible to organize all the company information directly into their own system to easily understand the needs and preferences of customers, but also forecast upcoming needs, identify the company's strongest suits and improve business processes.
Why Investing on a Business Intelligence Tool?
In business intelligence, the correctness of the data and its appropriate manipulation is a crucial step. In order to use statistical mathematical models and in-depth analysis methods, the work of specialists such as developers, data scientists or business analysts is a must. So, if you don't want to resort to a BI tool, you will need an entire IT team that can handle the whole data mining process. Typically, simple spreadsheet tools are used, but what happens when the amount of data increases? What if you need to integrate different data? What if more people need to interact with it?
The right Business Intelligence tool guarantees cleanliness and correctness of the data without continuously engaging with your IT team. With the right product you will have a powerful tool that will allow you to collect, organize and verify your data with absolute ease, minimizing costs and maximizing performance. You will have the opportunity to integrate various databases and receive the answers you are looking for with a few clicks. The information will be safe and can be found at any time in the simplest way.
Who is in Charge of Graphics and Design?
There are many reasons why it is crucial that the data is shown in the right format. Many studies show that graphs and images make comprehension faster and easier. You have to understand the relevance and context of the data. You have to understand how to best express it. And finally, you have to represent it in the most effective way – everybody knows that aesthetics are important –  while still staying true to it. You need all this in order to impress customers or management. To sum it up, you need to put more work into planning the representation of the data and at the same time implementing it with an impressive graphic.
Otherwise you can use a business intelligence tool that allows you to always select the right chart for an easy identification and display of the most important data. Furthermore, you will not need a team of designers because behind your tool there is a highly qualified staff that will help you identify the perfect charts and will take care of satisfying your graphic requests by implementing your favourite designs. In this way you will also have personalized graphics for your company's data.
The 3 Phases of Business Intelligence
Business intelligence is a decision-making process that allows you to reach conscious conclusions thanks to an analysis of data that can be translated into the correct interpretation of company information. In other words, we can describe the BI as the process by which business information is processed in order to obtain meaningful data that can guide the strategic development of a company. Generally, we can divide BI into a three-step process:
The first phase involves the collection of data; both corporate information and external databases can be used (so you can evaluate your company also with respect to competitors).
The second phase concerns the cleaning, selection and aggregation of data; large amounts of data are always uneven and also not all information is useful, therefore they must be normalized and aggregated in a single data warehouse.
The third phase involves the analysis and presentation of data through reports, dashboards and KPIs.
At the end of the process, the initial information will be transformed into an easy-to-interpret smart data that will allow the company to identify its own strengths, customer trends as well as internal gaps, opportunities or future needs.
Why AgrEGG?
With AgrEGG you do not buy a simple product, you will not be alone in your business transformation. Our team will offer you all the technical and scientific support by delivering a personalized tool according to your needs.
You will have the information you want within a click and you will be able to stand out from your competitors. Our tool is simple to use and does not require any further work for your IT team.
Take your data wherever you want, from your smartphone to your pc… always with you.
We guarantee the cleanliness and correctness of the data thanks to our strengths: machine learning and artificial intelligence. Your data will be presented in unique reports and charts developed for you by design experts.
We have many years of experience in the business intelligence sector and our various collaborations allow us to offer specific products for different areas, from finance to health, through production.
Take the opportunity to fully exploit your potential and enter the world of business intelligence with the perfect product, choose AgrEGG.