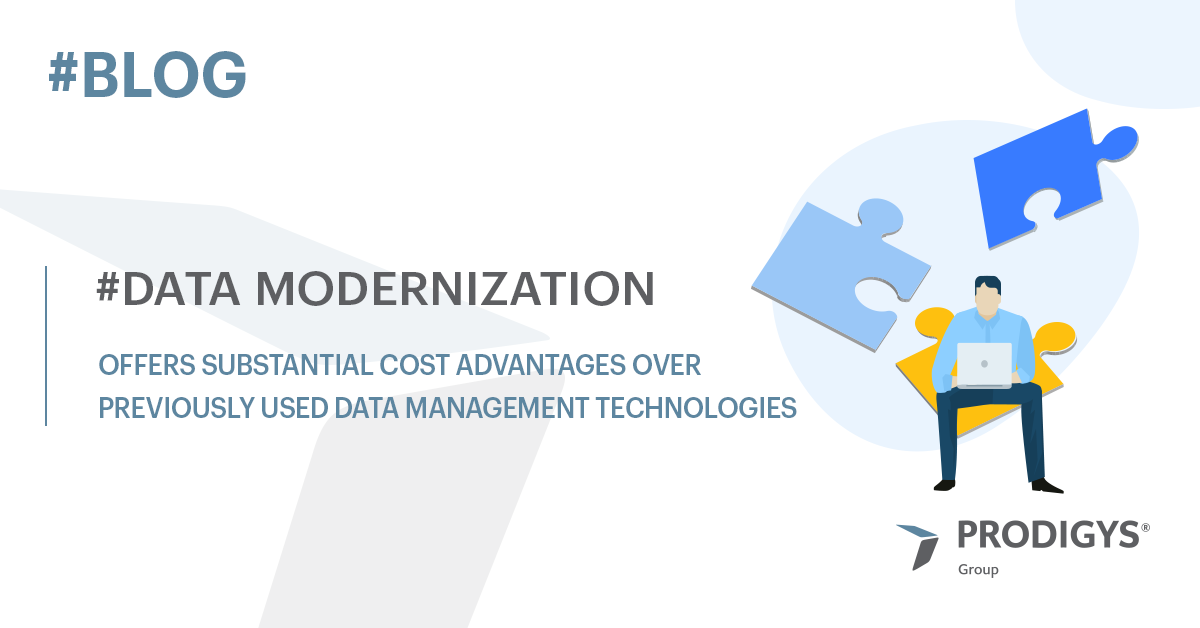 Posted by agrAdminEGG
On March 30, 2021
Introduction
Data Modernization is the process of moving data from legacy databases to modern databases. This process is particularly critical for any organization that needs to store unstructured data – images, social media comments, clinical notes in health care, and so on. Data Modernization offers substantial cost advantages over previously used data management technologies.
What are the benefits of Data Modernization?
Enterprises that face the challenges of Data Modernization are poised to take advantage of a number of benefits. Firstly, it brings in more stable, scalable, and flexible databases; moving to more robust RDMBS, NoSQL, and Hadoop-based platforms means greater agility. For example, changes can be quickly made to support business goals.
Enterprises also benefit from increased productivity and reduced maintenance costs. Most of the newer databases have GUI tools that help facilitate database administration, performance monitoring, etc., and with legacy database maintenance no longer an issue, enterprises can assign IT staff to more strategic projects. Newer databases are also easier to run, with ad hoc reporting and intuitive functionality. Finally, enterprises no longer have to rely on a dwindling workforce to run and maintain an aging technology. It will be easier to find and perhaps even less expensive to hire programmers and DBAs with the skills required to maintain modern databases.
Data Modernization Methods
There are different approaches to data modernization and the choice depends on your company's business goal.
The first solution is Data migration, which simply entails moving the data from the legacy database to the modern database. Some advantages of this solution are that source and target schemas remain the same and that you can use automation tools to complete the migration.
Another solution is Data conversion, which involves transformations during the migration. Here the process is mostly manual and the source and target schemas are different.
The third solution is Database upgrade, which consist in upgrading to a newer version of the database. Transformations are not required and deprecated code is replaced with a modern one.
Why AggEGG?
Together we can find the best way to implement your strategy. Our experts will help you to identify the appropriate strategy in order to complete your migration.
Make sure that all your choices are based on the appropriate evidence! Get in touch with us and  choose AgrEGG.