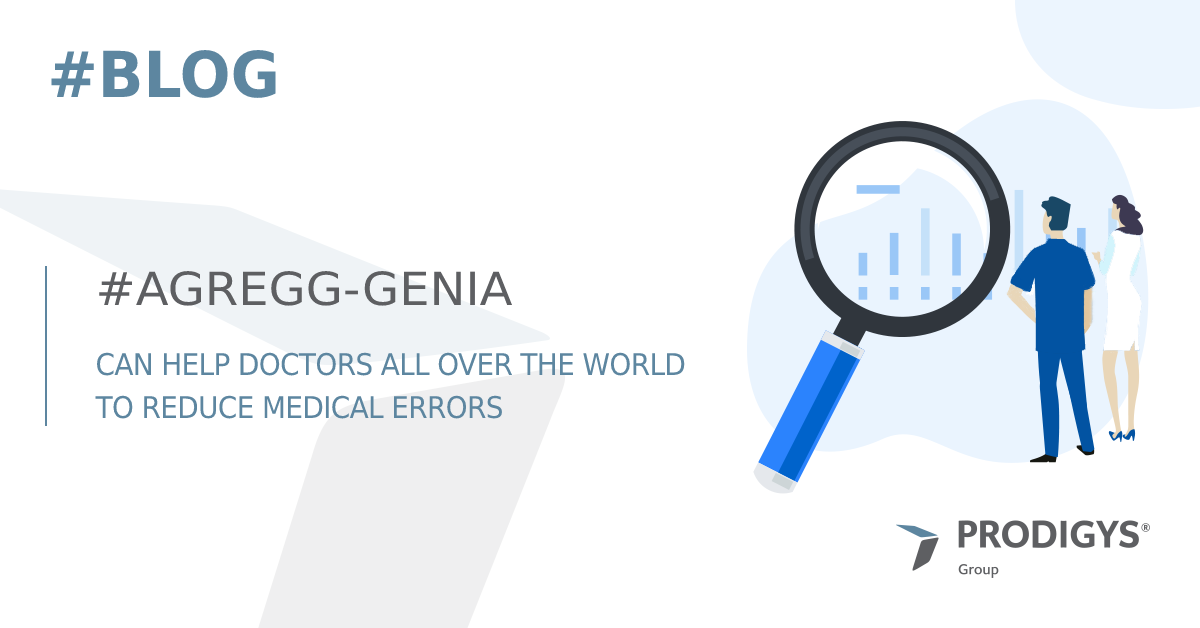 Posted by agrAdminEGG
On January 22, 2021
Introduction
Did you know that Business Intelligence is used in the health sector as well and it can help our doctors reduce medical errors? In today's article, we are going to explore this very interesting topic to show you how.
Seneca said: "errare humanum est, perseverare autem diabolicum". Making mistakes is part of human nature, but we must learn from them and improve ourselves. Unfortunately, however, in medicine there is not much room for mistakes. Ultimately, patients are often the ones paying the consequences of those mistakes and they can be really serious. This is why it is of the outmost importance to ensure safety in the performance of medical and care practices.
Data on Medical Errors
A recent Johns Hopkins study states that, in the US, more than 250,000 people die each year from medical errors. It is the third leading cause of death after heart disease and cancer.
Unfortunately, even in other countries the data does not get that much better. In 2001 the magazine Rischio Sanità, published a study suggesting that, every year, 4% of hospitalized patients in Italy report harms and diseases due to treatment mistakes or hospital inefficiencies. 16% of the patients reported incorrect diagnoses and 10% also received the wrong treatments.
Between 2009 and 2012, 570 claims were filed for medical errors and 400 of them led the patient's death. The information system for the monitoring of errors in health care (SIMES) reports that, between 2005 and 2012, the cases of malpractice were almost 2000.
However, these errors are not only harming the patients who experience them. In fact, there is a consistent damage to the health care system that needs to be considered. The wrong diagnosis or therapy can make patients extend their hospital stay sometimes for days.
So, let's make some math. In Italy, hospitalization costs on average 400€ per day. We also know that every year, on average 320.000 people will need to prolong their hospitalization. This means that these mistakes are costing roughly 260.000.000€ each year to our hospitals. Assinform estimates that 30% of the resources that are made available for hospitals are wasted on these mistakes. This is why, by investing in Business Intelligence to reduce medical errors, our hospitals could save money.
How can Business Intelligence Reduce Medical Errors?
Business Intelligence, thanks to Machine Learning and AI algorithms, can help doctors with their diagnosis. This would obviously have consequences on the therapeutic treatment acting on two problems all with one tool. As we know, Business Intelligence is a set of processes and methods that collect and store data to analyse it. This all happens with the intention of gathering information to ease decisions processes and improve performance.
GenIA, our InGenIAous Solution
AgreGG-GenIA Business Intelligence tool is designed to analyse research data. We achieved this by collecting copious amounts of data on various patients in hospitalization.  We created a database and then analysed it. Finally, we worked on our graphics so that it would be intuitive and easy to use.
We also offer a Business Intelligence application for medicine that implements the GenIA module. This can be installed on doctors' mobile devices and on the computers in the wards. To provide the doctor with a tool that is easy to consult, we worked on a series of dashboards. The vital signs and symptoms that patients show will be compared to past cases in order to predict a diagnosis and its appropriate treatment. This way, doctors can validate their choices very quickly.
Why AgrEGG-GenIA
Prodigys Technology is made up of experts in the field of Business Intelligence. as well as Machine Learning and AI, always ready to support their customers.
When we created GenIA, we did not want to make a simple Business Intelligence tool. We aimed at promoting health, improving the treatment process and reducing the risk of error.
We believe there is nothing more important than accessing the best healthcare. This is why our goal is to work constantly on improving our tools to help health professionals to conquer new peaks.  So get in touch today. Choose the future, choose AgrEGG-GenIA.