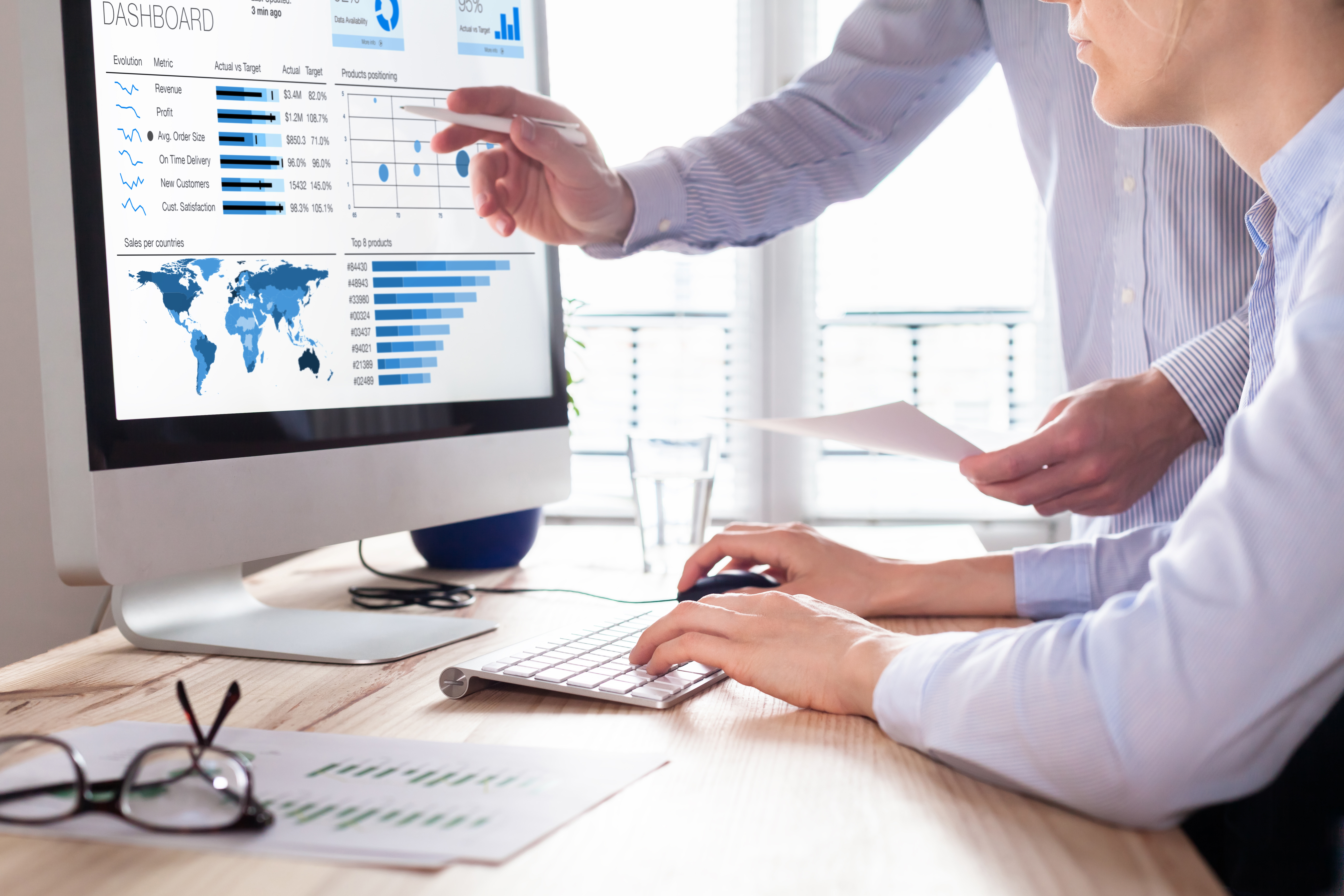 Posted by agrAdminEGG
On August 12, 2020
Introduction
Although insurance companies have been collecting data from their customers for several years, many efforts to move towards a rapid data driven decision-making process have been in vain. Most companies invest heavily in data warehouse, analytics and business intelligence platforms, but this does not necessarily mean having a complete view on the main company trends, claims and customer preferences. In fact, for a long time, this was done using spreadsheets that returned simple KPIs or complex indexes that require interpretation or subsequent manipulation by analysts.
In order to really benefit from the advantages of business intelligence in the insurance world, it is extremely important to be able to plan one's own data analysis strategies by extrapolating directly usable information. The desired result is to provide real-time and intuitively readable data for any level of the company, from insurers to top management. Only this way can decisions be taken in a short time and be directly oriented to obtain business results.
Data
In order to be able to use business intelligence, the first step is to think about the organization and storage of data. A lot of the data you collected might be in different forms and of various types: we can find PDFs, excel sheets, reports or even videos. Unfortunately, this does not allow business intelligence tools to interpret the data in a format understandable by the software. That is why, there is a need to undertake an action of "translation" of all this information in order to establish a precise line of future data acquisition and facilitate subsequent additions.
Dashboard Planning
To obtain all the advantages of business intelligence, it is necessary to know what is really important to visualize, how to visualize it in the most intuitive way and what is the right data to use in order to obtain the expected outputs. One of the main problems for insurance companies is that complex KPIs often have to be used to get the information they need. This implies that before the decision maker can act,  indices must eventually be manipulated by the analytics team; this can be translated in lower efficiency and waste of useful resources. To overcome this problem, companies that offer business intelligence tools are able to provide appropriate early advice in order to optimize the analysis processes. Subsequently, it is necessary to identify and implement the best drills down to allow to break-down complex data into "ready-to-use" information in order avoid having to go through analytics to optimize processes.
For Insurance Companies: Machine Learning in BI.
Case Study: Health Insurance.
In all companies, the possibility of using machine learning algorithms and business intelligence brings a series of undeniable advantages. In particular, it becomes crucial for insurance companies to be able to identify insights, forecast trends, manage claims and support agents by improving the quality of services for customers.
One of the most striking cases are health insurance campaigns. In this case we see that the benefit is mutual on both sides: for insurance and policyholders.
Thanks to the analysis of large amounts of data, customers' preferences can be understood and strategies to adapt products to their targets can be established, but it does not end there. Your company could encourage preventive campaigns which engage insured customers and encourage them to follow a healthy lifestyle and to take care of their well-being. As a result, the health of your customers will improve and your insurance company will save financial resources.
Looking at the Future
While most of the top insurers are already adopting business intelligence tools with built-in machine learning algorithms, we believe that this is not enough. The continuous technological progress and the increasingly fruitful symbiosis between artificial intelligence and data analysis are destined to bring ample room for growth in various sectors. With a focus on insurance, it is expected that more and more smart systems will be used to support marketing, claims and frauds management, customer behavior prediction to get increasingly specific products, and the engagement of the population to improve health.
Only by looking at the future will companies be able to continue to ride the wave and be competitive in their respective sectors.
Why AgrEGG?
Prodigys Technology has many years of experience with major insurance companies. Our experts know their needs thoroughly and our business intelligence tool offers the best user experience.
We offer the possibility of developing ad hoc features specific to each case that are not limited to the technical part; our consultants will be able to help you in the design and implementation of data analysis processes and you will have the opportunity to take advantage of our machine learning algorithms to start predictive processes and the best operational, sales and marketing strategies.
With AgrEGG you don't just buy a platform, but our entire professional knowledge in a very competitive field like that of insurance.
But you don't have to believe us, look at our reviews:
https://www.gartner.com/reviews/market/data-and-analytics-others/vendor/prodigys-technology/product/agregg
Choose AgrEGG too, choose the best.